Madison is pleased to announce a new partnership with Nestle to distribute its delicious Yorkie Protein bars to cycling retailers within the UK and Ireland.

The new Yorkie PRO with 10G of protein, SRP: £1.99
First seen at Madison's trade show, iceBike*, the new Yorkie PRO contains 10 grams of protein by combining smooth, protein-enriched chocolate with crispy wheat protein pieces. Sold for an SRP of £1.99 – lower than the average price of a protein bar in the UK – and coming in a box of 24, Yorkie PRO is an easy win for bike shops up and down the country.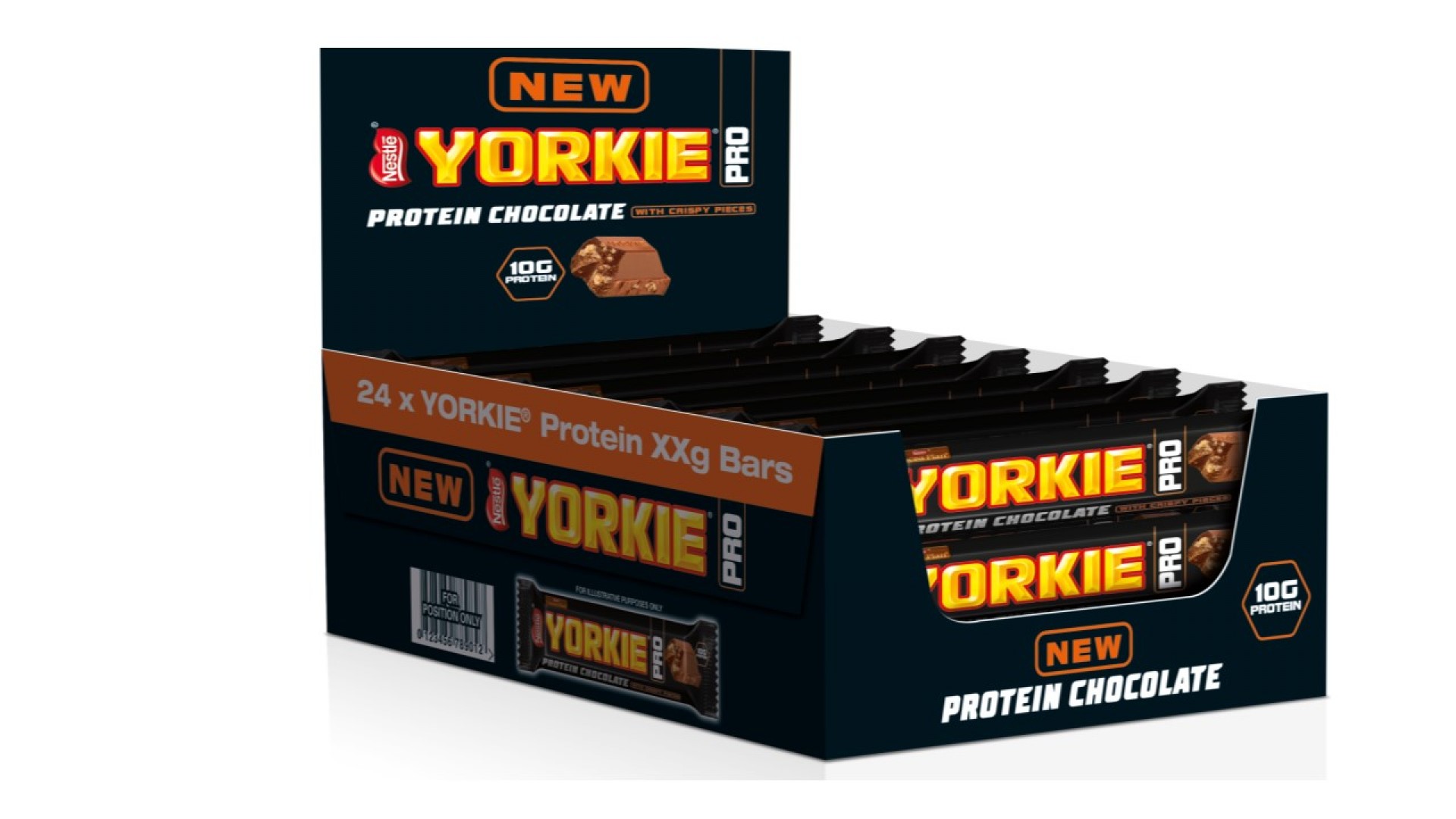 With the continued popularity of protein-based products, Yorkie PRO offers a great-tasting option to riders that want to aid recovery and muscle development after a long-ride or visit to the gym. Tasting almost identical to the original, it is sure to fly off the shelves.
Paul Hancon, Nestle brand manager at Madison said: "We are thrilled to have secured distribution of the Yorkie PRO through Nestle. We have seen excellent growth with our protein-based products over the last 12 to 18 months and believe that Yorkie PRO will help continue the trend. The stand at iceBike* was extremely busy throughout the show and visitors seemed to absolutely love the taste of the bars"
Madison will begin distributing Yorkie PRO bars immediately and it is already available for retailers to order. To place an order please contact your local account manager or visit www.madisonb2b.co.uk.