Without a doubt, Greg Minnaar is the most dominant downhill racer in World Cup history. He's also remarkably consistent and versatile -- a podium contender on any course, whether steep and technical or smooth and flowing. Simply put, Greg is fast everywhere.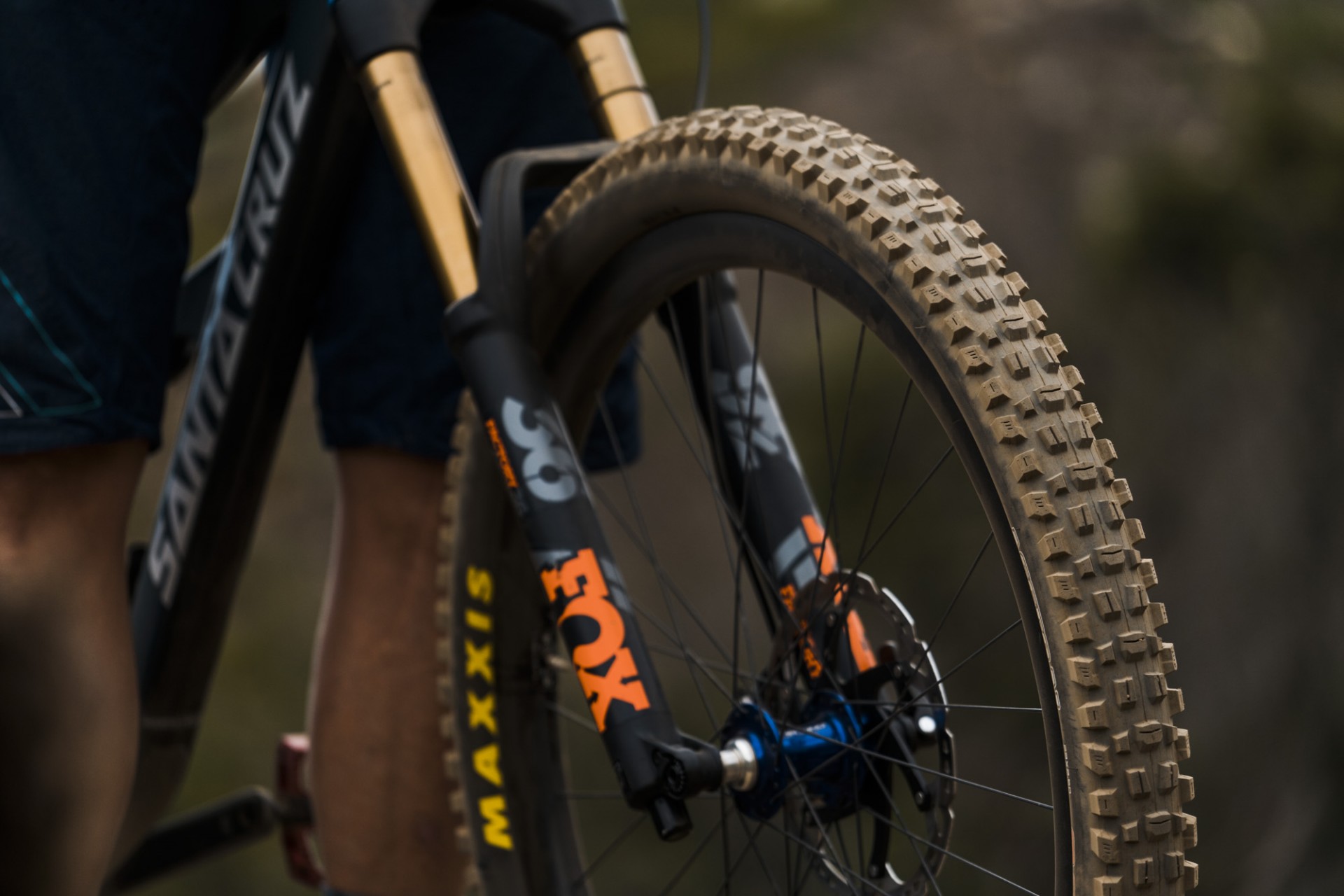 When we approached Greg two years ago with the idea of creating a signature tire, he was eager to combine his three decades of racing experience with Maxxis' unmatched engineering capabilities. Our engineers sent over drawings of some of Greg's favorite tires: the Minion DHF, DHR II, Shorty, and High Roller. Greg then sketched out his ideal tread pattern, taking bits and pieces he liked from each. As he puts it:
"My idea was to design a tire around some of Maxxis' iconic tread patterns. I started in the center by combining the Minion DHF and the Minion DHR II. The reasoning behind this was I felt the surface area of the DHF rolls well and gives you a good footprint on hardpack, greasy turns as well as confidence on wet roots and rocks. The DHR II added faster rolling speed and more aggressive braking.
Then I worked on the 'extra' tooth to give you more support when leaning the bike over so there's a consistent feel all the way onto the side knobs. And that leaves me talking about my all-time favorite tire -- the High Roller. Maxxis engineers and I came up with a remodeled High Roller side knob with very similar characteristics to the original. But with the support the extra tooth gives you, you have the ultimate wingman when cutting hard on a flat turn.
Finally, I took the height of the knobs from the Shorty. The knobs are well-supported, so the extra height aggressively bites into loam and dry, dusty conditions."
Such a potent tire deserves a potent name, which is why Greg chose to call his signature tread the Assegai. As a native South African, a name with ties to his home country seems fitting.
"I wanted something that sounded sharp and aggressive, and that's how I ended up calling my tire the Assegai! The Assegai is a traditional Zulu warrior spear, the Zulu being the traditional tribe of KwaZulu Natal, the region of South Africa where I was born and raised."
Specs:
The Maxxis Assegai is initially available only in a downhill-spec -- naturally. Other features of the Assegai include:
●
27.5 x 2.50 and 29 x 2.50 sizes
●
Wide Trail casing optimized for 30-35mm wide rims
●
Maxxis' legendary 3C MaxxGrip rubber compound
●
Dual-ply casing with butyl sidewall inserts for stability and durability
More information on pricing and UK availability to come soon.
For additional info on the Assegai and all Maxxis tires, visit
www.maxxis.com
or speak to your local Madison sales agent.