After months of speculation, we can finally lift the lid on one of the worst-kept secrets in mountain biking and announce that Danny Hart will be riding for Madison Saracen from 2018.

If you haven't seen Danny's 2011 World Champs run from Champéry, then you've probably spent the last six years without internet access (or you're just not that into downhill racing). It's one of the most iconic moments of the last decade, and the moment that really announced the then 20-year-old from Redcar as a major player on the world stage.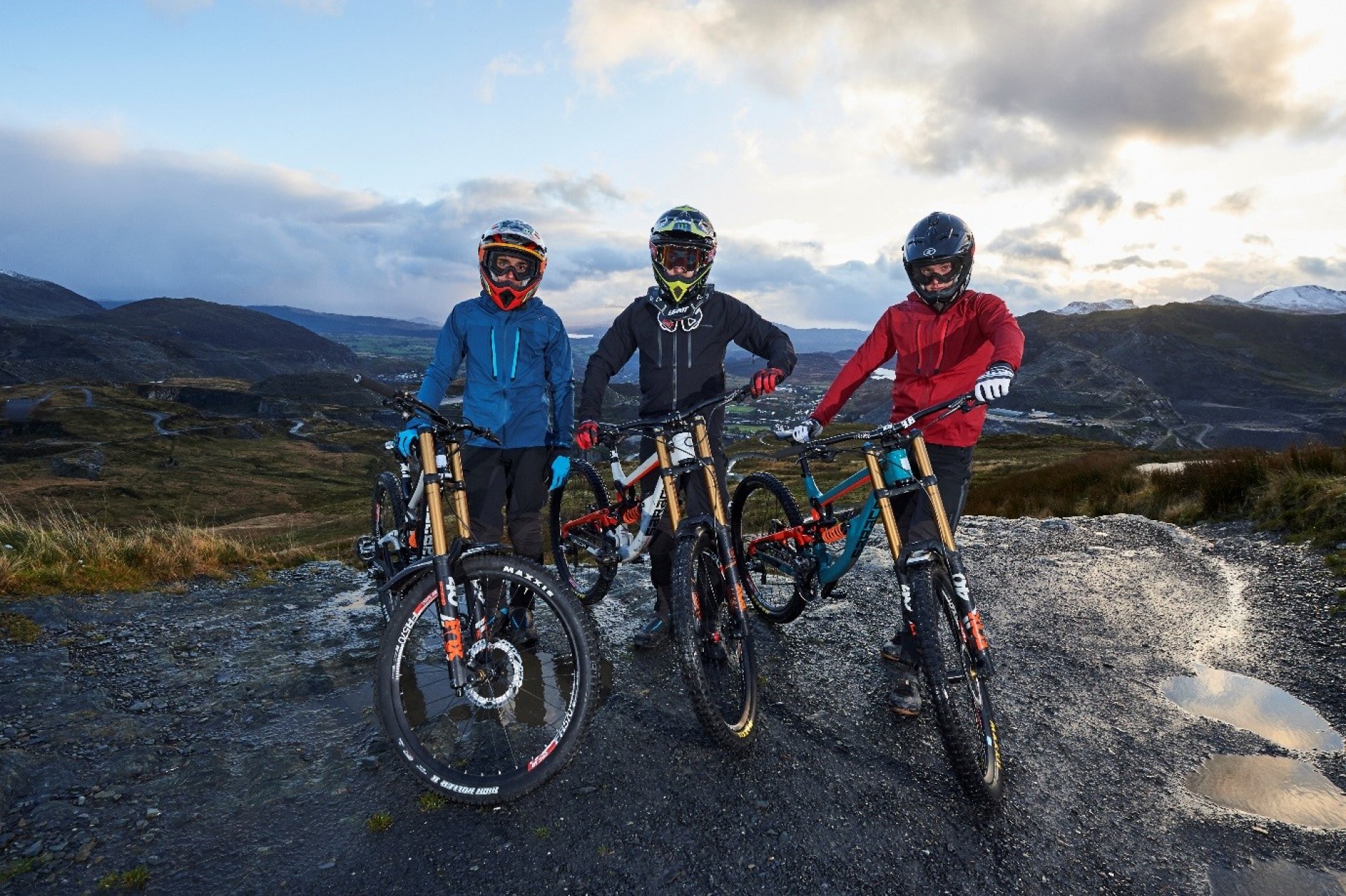 Danny Hart with his new Madison Saracen team-mates, Alex Marin (L) and Matt Walker (R)
The repeat in 2016 was less of a shock, after Danny swept the final three races of the World Cup, nearly pipping Aaron Gwin to the overall title in the process, and following up with the ultimate encore by claiming his second World Championship in Val di Sole.
As well as his undoubted talents, bringing Danny to the team has given Madison Saracen a formidable final piece to a line-up rammed with talent for 2018. The Redcar Rocket joins exciting young talents Matt Walker and Alex Marin who'll all be tasked with piloting the Saracen Myst in the World Cup next season.
The team will be under the stewardship of manager Will Longden again in 2018, and Will is equally excited with both the new signing and the team for 2018. "It's fantastic to have Danny joining our team" he said. "Madison has worked hard to elevate the level of the team and the support we offer our riders, so this is an exciting next step on our journey.
"Danny is the man to watch on a World Cup weekend and his results speak for themselves. Along with our junior World Champion Matt Walker (moving up to elite) and Alex Marin, I think we have an awesome trio for 2018 and I can't wait to get stuck in"
And what of the man himself? Well Danny is as keen to get cracking with the new team and bike as you'd expect. "I'm really happy to be joining the Madison Saracen Factory Team, as I've watched the team grow and prosper over the last decade" he said. "The success they've had over the last few years shows that this team is in the top tier of DH racing teams. It's going to be an exciting few years!"