Winter arrives this Sunday when the clocks go back and although those of us still battling through with our daily commute will be glad of the lighter mornings, its now impossible to avoid the darkness on the journey home. Outside of the local commute, many of us enjoy a good old-fashioned night ride, particularly those with an affinity for all things involving knobbly tyres. Its not just the dark though – its getting cold, the rain is making itself known and there's a whole riding wardrobe which is now looking a little less appealing.
In this article we're going to look at some fantastic products to keep you going through the winter months, whether your tackling the commute, some off-road adventures, or want to keep riding from the warmht of your own home.
Lighting
You wont be getting very far if you cant see where you're going, or moreover people cant see you coming!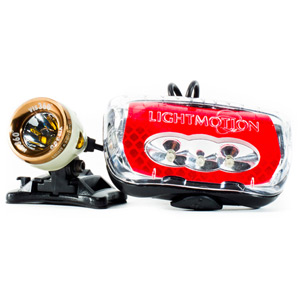 The Light and Motion Vis 360 gives 250 Lumen output certified to the FL-1 Standard and features  custom-engineered reflectors and optical solutions optimize the light to distribute white, amber and red light 360 degrees – meaning you can be seen from every angle. You can toggle the rear light on and off with independent switch and best of all, the battery is integrated into the rear light.  With an RRP of £139.99, the Vis 360 is a serious choice for those looking for a fantatsic lighting option.
Best of all you can easily convert the Vis 360 into a running light or head torch with the addition of the Vis 360 Running Head Strap at £19.99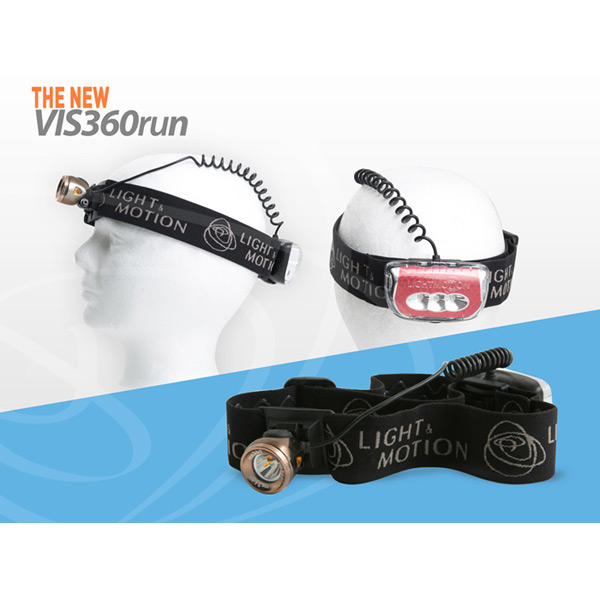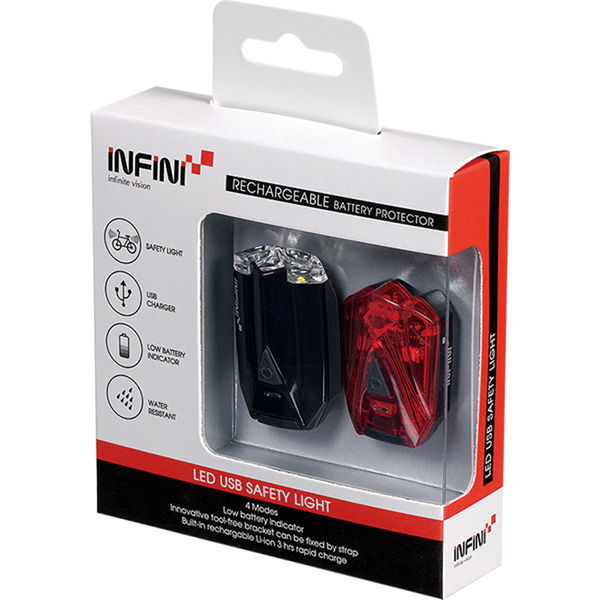 Infini offer a good range of compact lighting options and the Lava twin pack  at £34.99 is perhaps the best value. This twin pack of USB chargeable lights are pocket-sized and offer three modes of operation : high, low and flashingwith a  runtime of between 1 and 7 hours depending on the setting you choose.
If you're looking for some serious brightness then Electron's F-650 might be right up your street. This high performance light packs 750 lumens into its 2 LED package and offers both focus and flood modes. The robust, waterproof design means it's perfect for those wet winter nights. At £69.99 it packs some serious lumens into an affordable package.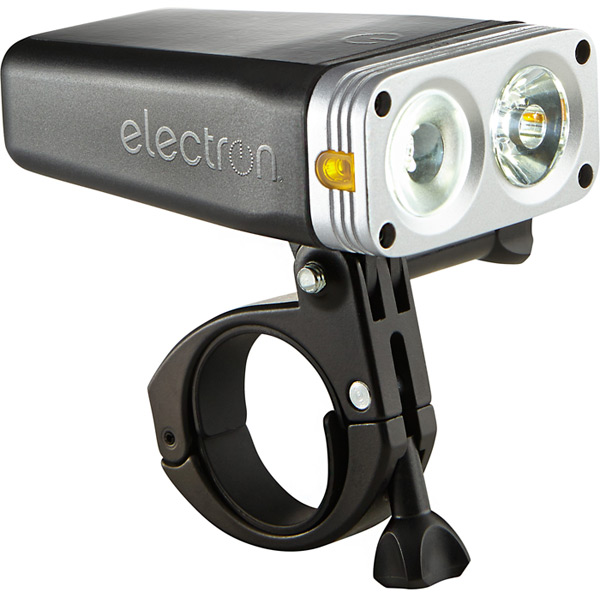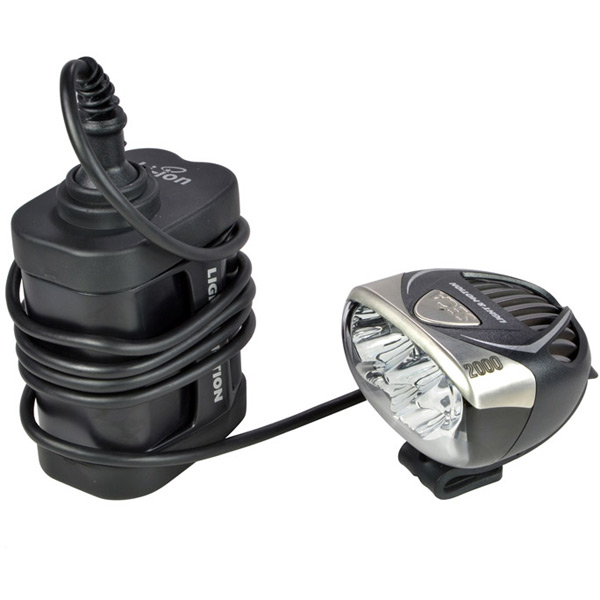 Looking to take to take on some epic activities during the winter months then Light & Motion Seca 2000 is well worth a look. This is one serious light that back 2000 lumens of output across a 6 LED array. The beam pattern was engineered to maximize rider depth perception with optics that eliminates the snowball effect, without wasting any light. With a "Test Winner" award from MBR and a "Recommended" award from Singletrack, you can be sure that this is one truly awesome light. The Secca 200 has an RRP of £399.99
Reflectives
They may not be the sexiest item you can adorn yourself with on a bike, but reflectives are very important if you are taking on any riding in busy areas when its getting dark.
The iconic HUMP is a high visibility rucsac cover (that can also be used on panniers) and gives you visibility from the side and rear, is waterproof and has 3M reflective transfers for night time reflectivity. The Hi Viz HUMP has an RRP of £32.99

If you're looking for a simpler affair then the Original Hump comes in at £19.99 with a wide variety of colour options to boot.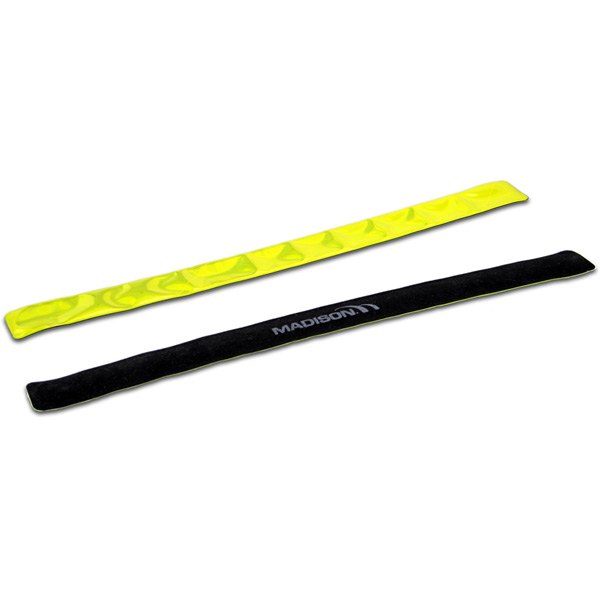 A slightly different approach to visibility is the Slapwrap wrist band. This easy to fit pair of safety bands come  in bright yellow retro-reflective material. Simply wrap one around your wrist or ankle, and it will naturally curl up and stay in place without requiring any buckles or Velcro At £7.99 they are an inexpensive and simple option to amke yourself more visibile on the road.
The more traditional Sam Browne belt is a reflective waistband and sash waistband and identifies you instantly as a two-wheeled road user. At £17.99 its another low-cost investment that really make an impact.

Jackets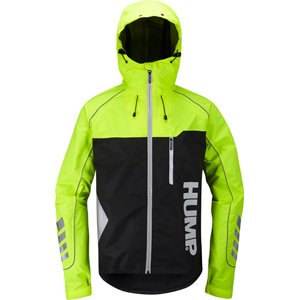 The Hump Signal jacket (available in both men's and women's options ) is the ultimate commuter jacket! The Signal features high contrast colours and flood of reflective prints, with reflective chevrons across the back of the jacket and lower arms giving great night time visibility. A fully reflective front zipper, reflective piping down the front and rear of the arms continue the visibility theme. The Signal comes in at an RRP of £79.99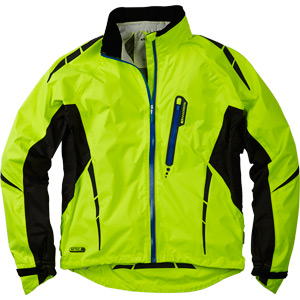 If a more traditional jacket is what your looking for, then the Madison Clothing Stellar is a commuter jacket that is fully taped and waterproof. The Stellarfeatures an extended drop tail to offer maximum coverage against dirt and spray, that tucks up and stays hidden with magnets when you are off the bike for a more casual look. There's even a  custom rear LED light-clip that allows you to fix your favourite rear light for maximum night-time visibility. the Ptotec jacket has an RRP of £89.99
A slightly more minimal option comes in the form of the Protec, also from Madison Clothing.  The highly durable polyester fabric is waterproof, windproof and breathable with a mesh lining for added comfort. The presence of  a reflective trim on the front and rear of the jacket offers increased visibility on the roads. RRP £49.99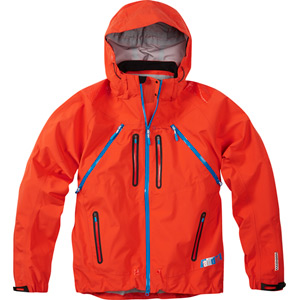 If you're venturing off-road, then you're going to need to be prepared for all that the great British winter can throw at you. The Madison
Addict
jacket (or its
Flo
counterpart) is a 3-layer waterproof jacket, constructed from a hard wearing fully seam sealed fabric that boasts 12,000mm waterproof and 15,000gms breathability to ensure you stay dry without overheating. The detectable 3D hood has been designed to integrate with a peaked mountain bike helmet, whilst the front facing chest vents easily allow you to regulate your temperature. The Addict Jacket has an RRP of £139.99
Bib Tights
Theres no hiding from the elements now - it's actually officially winter!
Pearl Izumi's AmFib bib tights are the warmest in the Pearl Izumi range and provides wind and water protection for cold and wet winter rides The Elite Thermal Fleece fabric panels on back provide superior moisture transfer and warmth meaning you wont have any excuses to not ride! SRP £129.99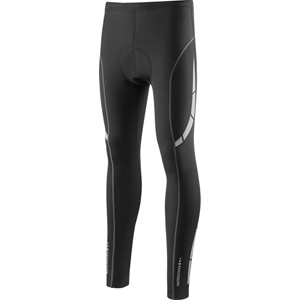 Madison Clothing's Stellar bib tights are designed to keep you warm and keep you visible with several critically positioned reflective prints ensure you're seen from every angle by passing motorists. Worn by themselves or underneath a pair of over trousers, the fleece backed Lycra is going to keep you toasty in the harshest of conditions. The Stellar bib tights have an SRP of £49.99 and so will no doubt appeal to those with a modest budget.
Gloves

Want to make sure your hands stay warm and dry? You can't really go wrong with Pearl Izumi's PRO Barrier WxB glove .The PRO Barrier WxB powered by Outdry provides optimal water protection by bonding the waterproof, breathable membrane directly to the external layer of the glove. These fleece lined gloves also have reflective elements for low-light visibility and are rated for temperatures of +/- 5 degrees. These gloves come in with an RRP of £79.99 and are unisex in design.
Pearl Izumi's Thermal Conductive Gloves keep up the high visibility theme with their bright colour and reflective elements. The Thermal Conductive gloves are designed with special index and thumb materials that work with touch screen devices, so you don't have to remove your gloves to access a new song or answer that important phone call while staying warm. They also come with a +/-15 degree temperature rating, so they will see through the very worst the winter can throw at you. SRP £24.99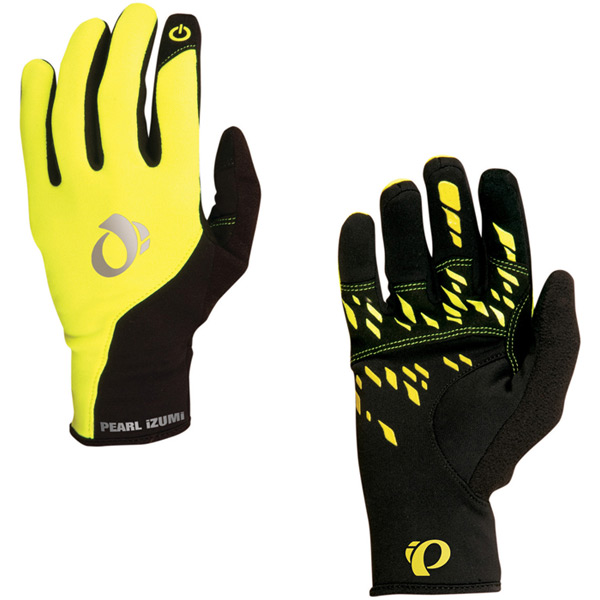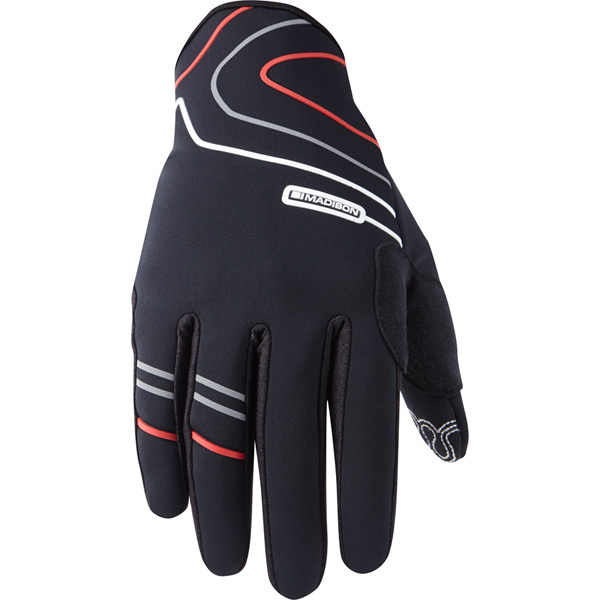 If you're looking for something with a bit more subtlety then the Element gloves from Madison Clothing are a lightweight thermal winter glove designed for cold weather riding. It also allows operation of your touch screen phone or computer thanks to the silver thread on the tips of the thumb and index fingers. These gloves  have a Recommended award from Singletrack, so you know they're good! The Element glove has an RRP of £19.99
Best of the rest
Sho covers can make a huge difference when the temperature starts to drop and Pearl Izumi's PRO Barrier WxB Shoe Covers are the go-to for rainy rides or commutes in mild temperatures.  These unisex overshoes are Fleece lined,  Waterproof with a fully taped external seam and have a temperature of +/- 10 degrees and have an srp of £39.99.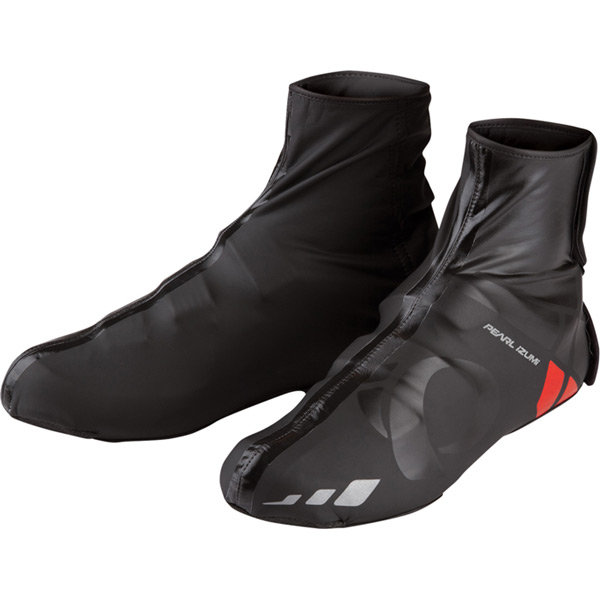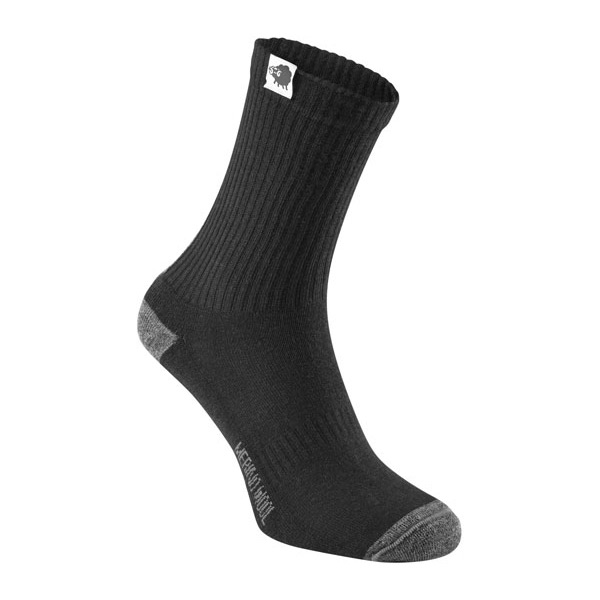 In the on-going battle of keeping your toes and feet from resembling ice blocks, a good pair of socks can go a long way. The Madison Clothing Isoler Merino 3-season sock are the perfect accessory for mild weather riding – after all, who wants cold feet on your ride? Unlike man-made fibres, Merino wool retains its thermal properties when it is wet to better regulate body temperature, so these are a great option to help keep the blood flowing! These socks come in with an SRP of £7.99 and picked up an MBUK "Value" award earlier in the year.
If you're lucky enough to own a Lazer 02, Helium or Tardiz helmet then the optional Aeroshell is a great addition for the winter months and no, we don't mean for its aero advantages. The cover helps keep you free from the rain and winter chill and who knows, it might even help you to beat your PB!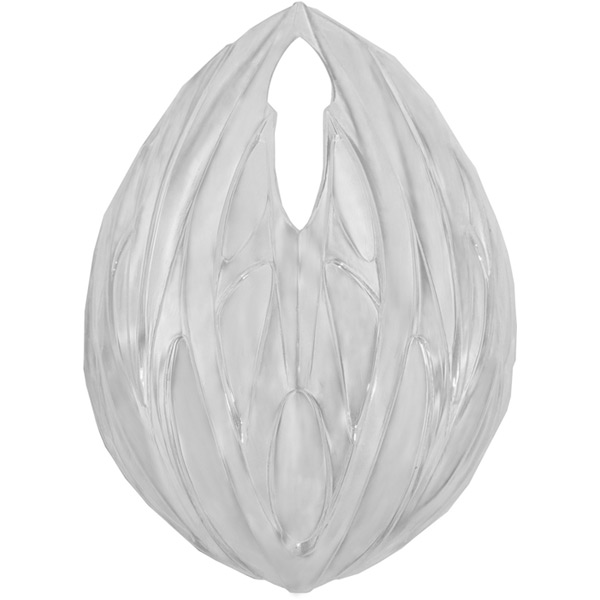 Turbo Trainers and Rollers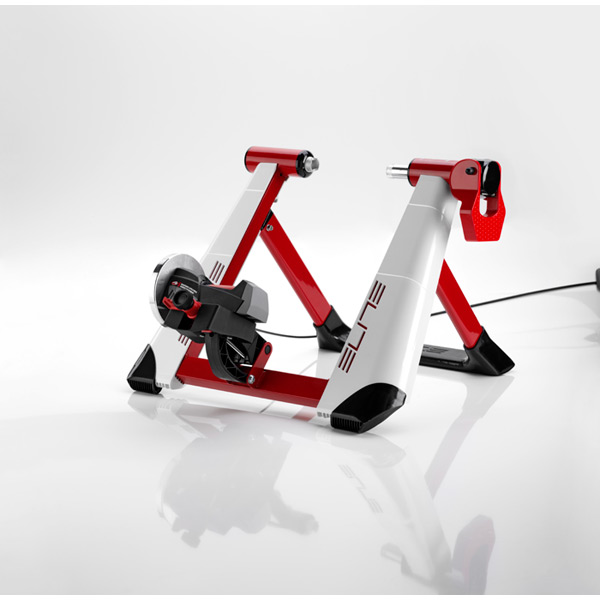 Lets face it, riding through the winter is not the most appealing or fun thing to do when its dark and wet and you're sat in your dry and warm home – so why leave the house?! Turbo trainers and rollers are a great way to keep up your fitness without having to leave the sanctity of your own house (or garage)
The Elite Novo Force trainer is a great introduction to the world of turbo trainers and comes with a  "Best Buy" endorsement from 220 Triathlon! The Novo Force is offers 5 level of resistance adjustment and includes adaptors to allow the use of the majority of wheel sizes, from a 24 inch BMX wheel to an MTB 29er. SRP £159.99
For those looking to take their indoor training a bit more seriously, the top-line Turbo Muin Fluid. The Turbo Muin Fluid works by replacing the entire rear wheel and offers a maximum resistance of over 2000 Watts, meaning this is the perfect trainer for powerful and aggressive riders . Best of all there are no cables or settings, the harder you go the harder it gets so just jump on and ride! The Turbo Muin Fluid has an SRP of £499.99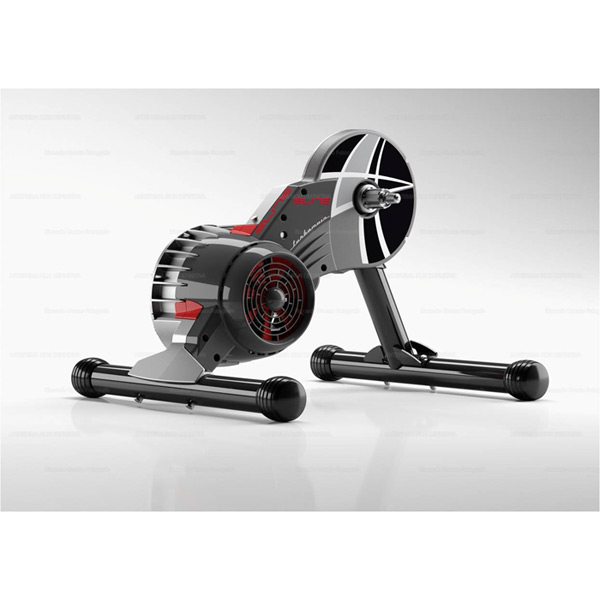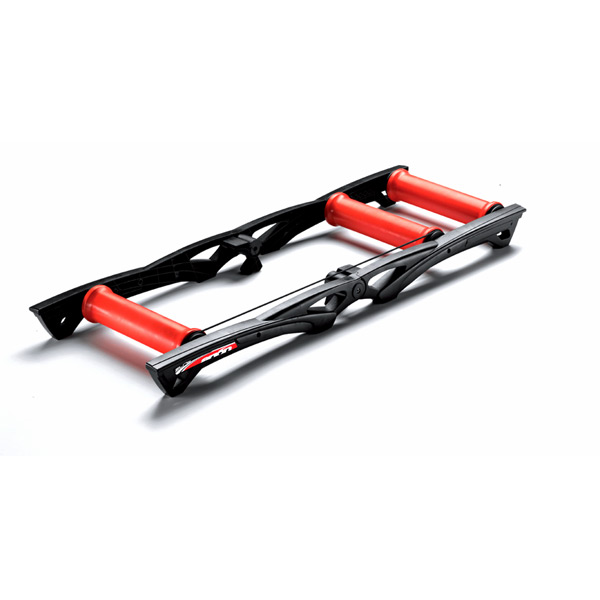 Rollers are another  way of training indoors, but require a bit more practice to master than a turbo trainer. The Elite Arion Parabolic Rollers are entry-level, high quality rollers with tough, lightweight injection moulded frame that ahve an SRP of £199.99
If being able to ride along some of the worlds best known routes from the safety of your own four walls sounds like a great way to spend the winter then Elite's Real E-Motion rollers could be an ideal choice. A unique double magnetic resistance unit acts on the rearmost 2 rollers giving a smooth but strong resistance that adjust automatically depending on what program you have chosen. The Real E-Motion rollers comes with a full suite of real Axiom software for video courses, online racing and exhaustive training options and has an SRP of £1299.99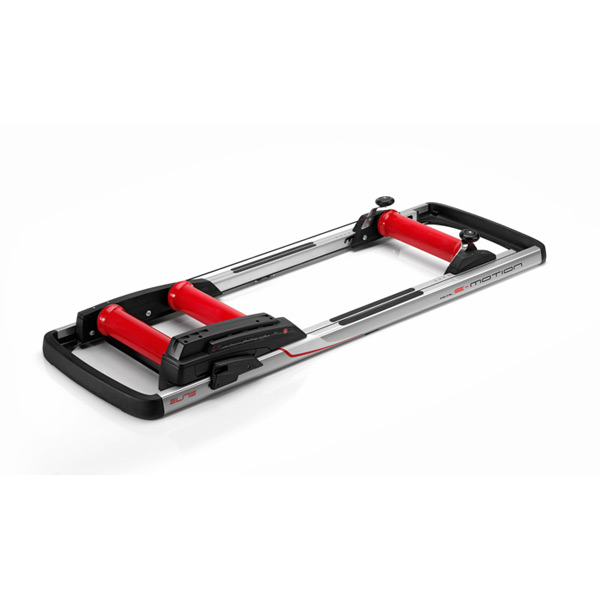 If you're looking to purchase any of the products featured in this article then slimply head over to our Dealer Finder.